How lamination tables works
Save up to 80–85% production time
Manual laminating work is commonly and skillfully performed around the world. However, a mistake in handling the material or a moment of lost focus when applying the merging pressure could cause the job to be wasted and unwanted costs to be incurred. The time to produce on a manual basis is excessive in comparison with the semi-automated laminating process offered by the new CWT worktable. Estimated reduction of the production time is up to 80–85%!
Better profit and better health
A potential cost saving is maintaining the operators' health and physical status. It is not unusual that intense manual effort over time causes fatigue type injuries. Except for the cost issue a temporary leave of a skilled employee could normally be crucial to the company
Fast assembly, fantastic logistics
The modular design makes the CWT worktable easy to transport and install. The units are delivered in compact packages, less than half in volume compared to other suppliers. The low transportation cost taken aside, the slim package can easily be brought inside customer's facilities through normal sized doors.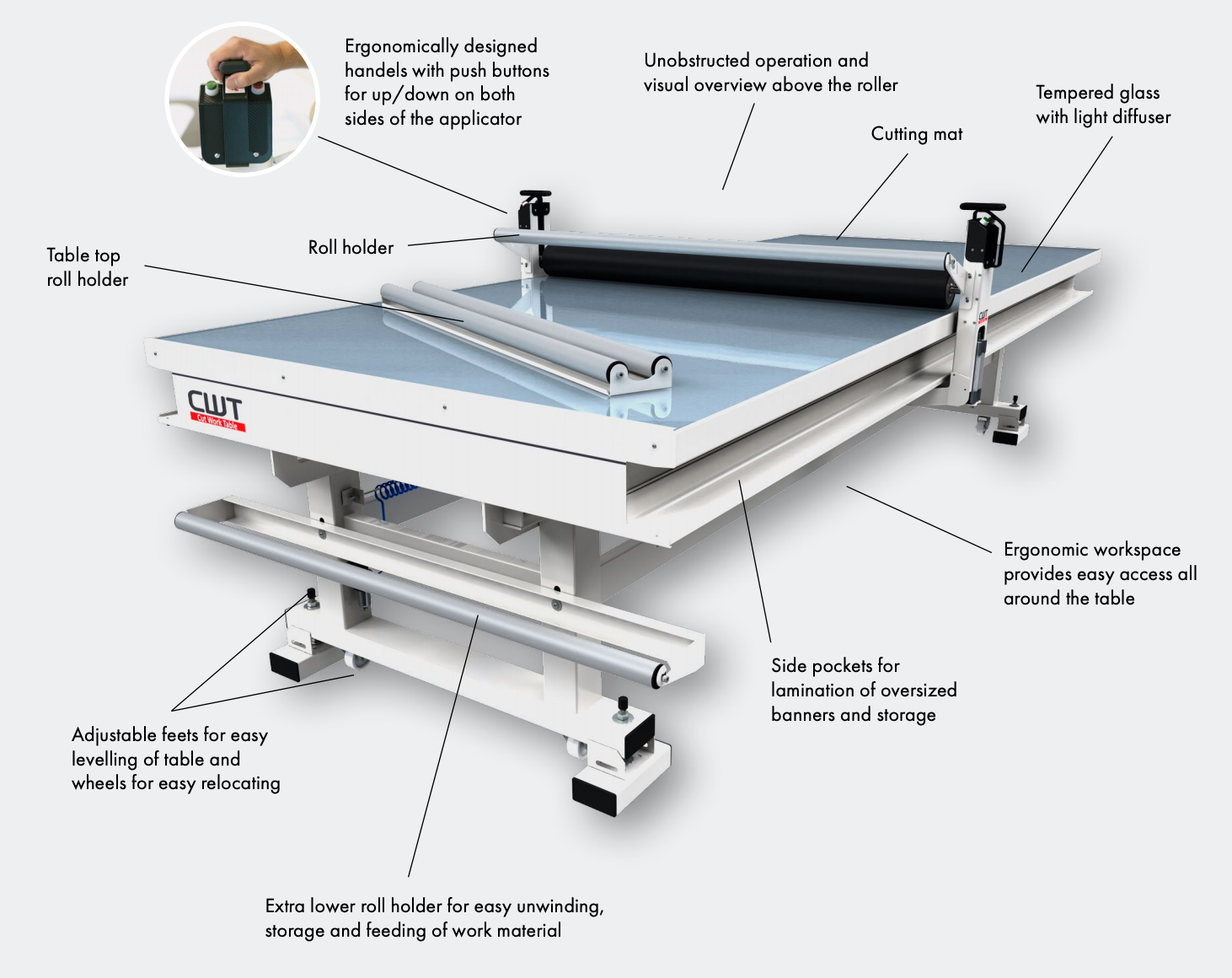 Easy to learn
Working with a quality flatbed applicator is easy to learn and you don't need to hire any special staff to do it, with the high output and quality you can achieve, it will take you to a new competitive level and at the same time make your job more enjoyable.
In our range of flatbed applicators spreading from smaller pneumatic machines all the way to fully electronic machines, you can find the right machine to meet your own demands and also to the specifications given by manufacturers of vinyls and protective films e.g., to meet their warranty terms. Within the CWT Evolution series, you will find fully electronic settings for pressure, heat and speed to ensure you meet the requirements.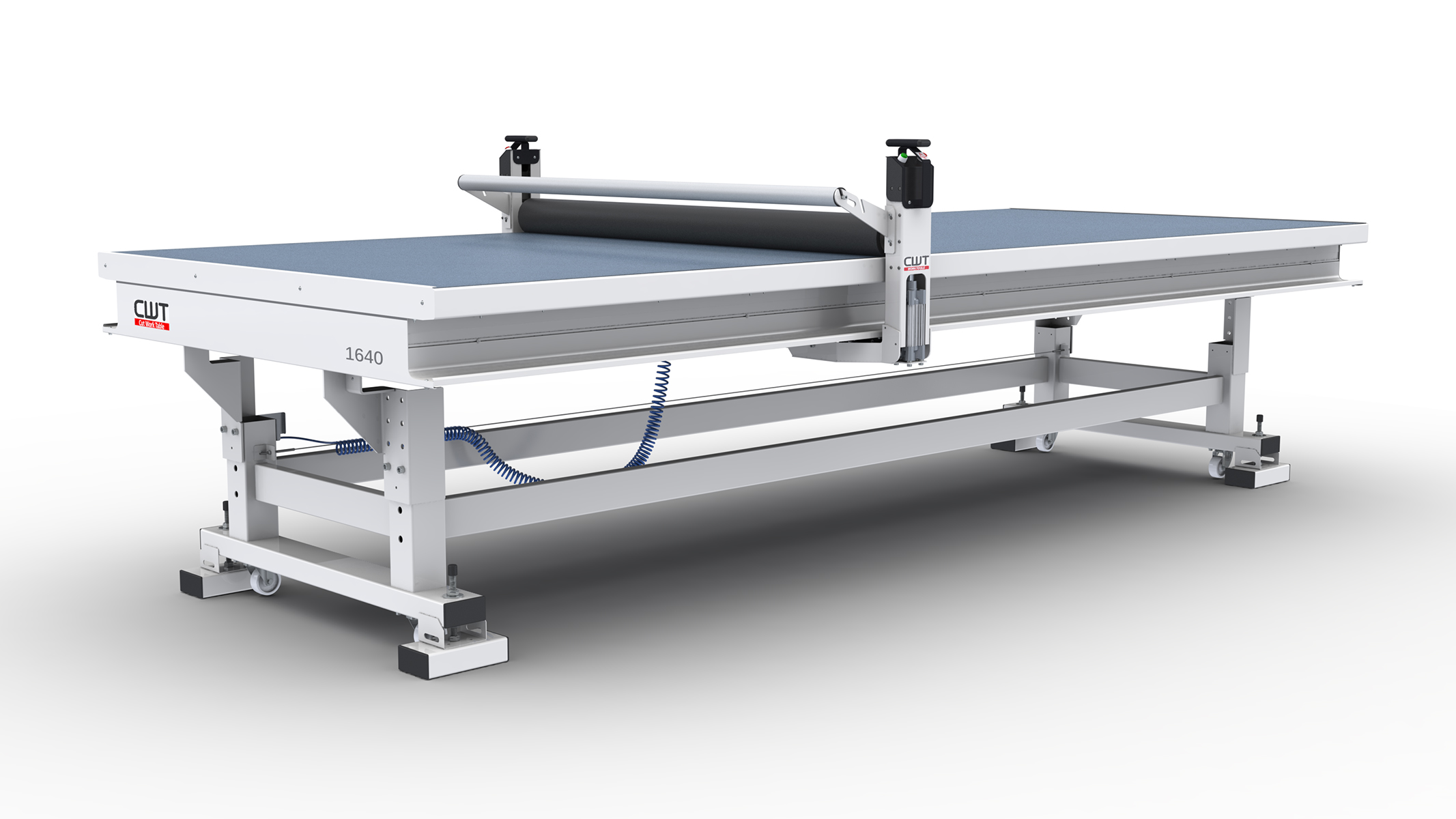 Full control over the laminating process
When using a flatbed applicator, you will have full control over the laminating process, and you can do it all by yourself. Put whatever substrate you want to laminate on the table and then position your graphics on top of it, once you lower the roller to press it together it won't move anywhere and you don't have to think about messing up expensive material with wrinkles and bubbles, but keep in mind, always clean the surface thoroughly before exposing any adhesive.
Depending on what jobs you are doing, like for instance banners, acrylic sheets, folded aluminum sheets or even making your own mixed material sandwich panels to bring to your router and so on, with the versatility of these machines you will almost always find out a way to do it.