CWT 1730 Evolution Air Plus Flatbed Applicator Table
Evolution Air Plus series. Years ago we introduced the first Flatbed Applicator without a traverse giving the operator free access to the roller. Evolution Air Plus series applicators are equipped with an pneumatic controlled roller. High performance machine that comes with EVO Lift, EVO Light and EVO Storage as standard and are upgradable with EVO Cut. As all of our Evolution machines the Evolution Air Plus series are delivered fully assembled with our patented easy unloading system to ensure a quick and easy installation.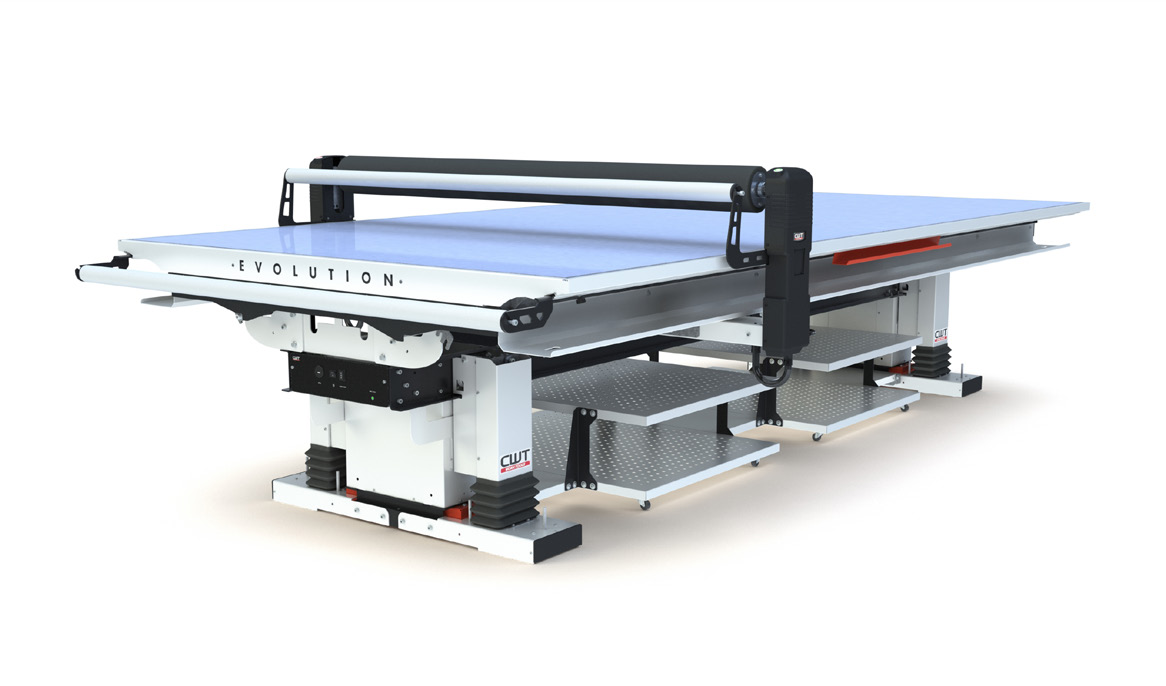 Details
WE HAVE REINVENTED THE FLATBED APPLICATOR, AGAIN. Evolution Electric is our all-electric, innovative and high-performance Flatbed Applicators. Designed for professional sign makers and printers to make diverse tasks and high-quality applications.
Capacity up to
100m2/hr (1290ft2/hr)
Table length
3060mm (10ft.)
Table width
1745mm (5ft. 9in.)
Length of working area
2560mm (8ft. 4in.)
Width of working area/roller
1650mm (5ft. 5in.)
Overall width
1925mm (6ft. 4in.)
Work height adjustement
Electric
Bed surface
Tempered safety glass
Power supply
230V/50Hz (10A) or 120V/60Hz (15A)
Required air suuply
6-8bar (87-116psi)
Packing dimensions
3900 x 810 x 2100mm (12ft. 10in. x 32in. x 6ft. 11in.)
Warranty
3350 x 810 x 2100mm (10ft. 11in. x 32in. x 6ft. 11in.)
Fully assembled at delivery